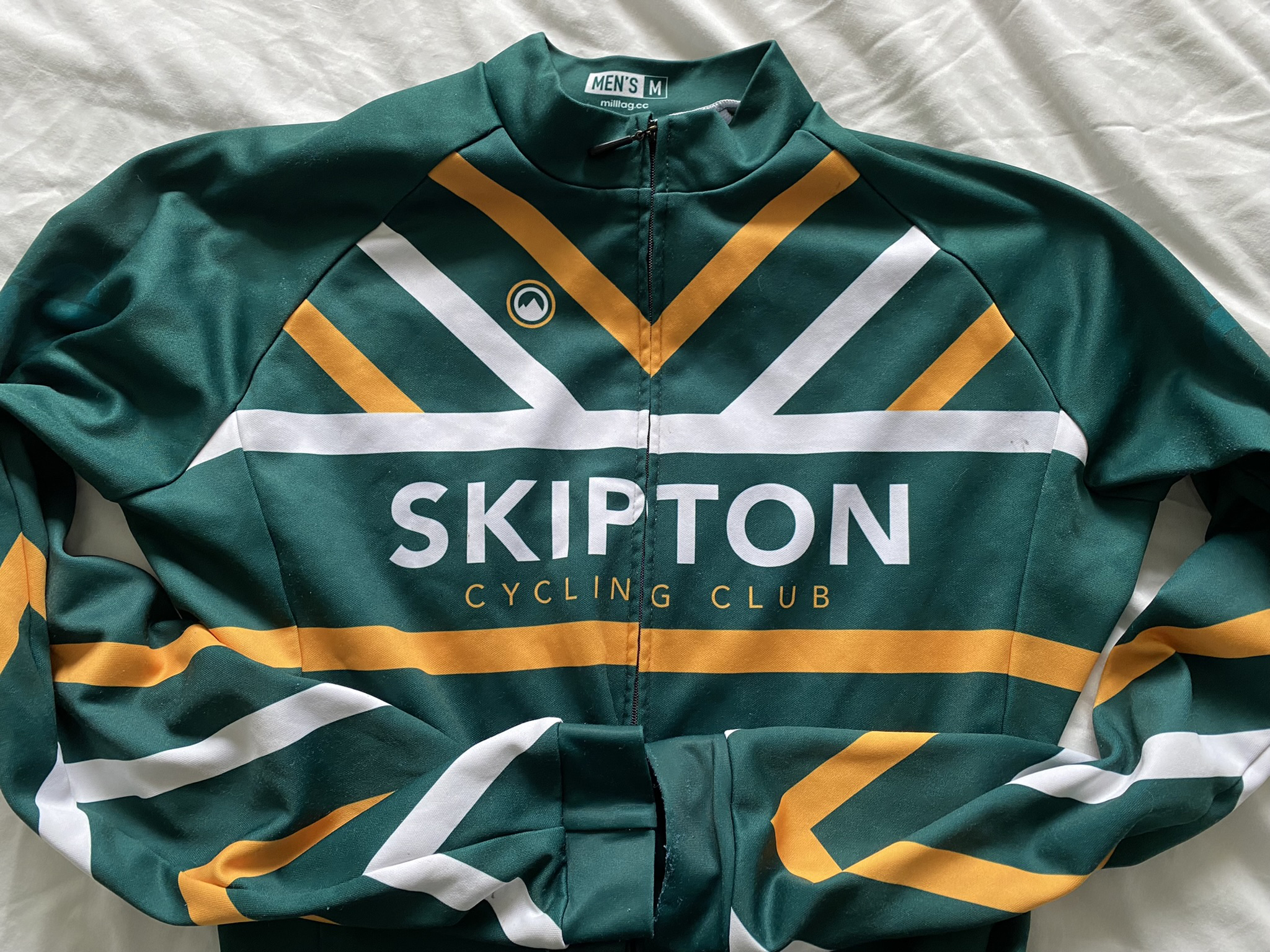 Skipton Cycling Club kit is available for purchase from Chevin Cycles at the top of Skipton High Street. The club hold quite a bit of stock, but mostly in common sizes. Call in at Chevin Cycles for details of what's in stock. If we don't have your size in stock, you'll need to wait for the next kit order to go in (usually one in spring and one in Autumn). Ordering is direct from our supplier with payment direct to them.
IMPORTANT: If SCC is your first claim club, you must wear SCC kit in British Cycling Affiliated Races.
Skipton Cycling Club provide a 50% kit subsidy for youth members. Perfect if you're a youth rider wanting to get into racing.